Best Kids' Frozen Meals
Sometimes we all just need a really quick dinner for our kids. Frozen meals for kids are a huge convenience when we are in a pinch, late from work or running between kids' activities. There are SO many options of frozen meals marketed for kids. So, I decided it was time to do a little research on the many choices available (this piece has been in the works for a while now but trying to sample all of these different meals took time). This is by no means meant to be an all-inclusive list, but rather a wide variety of brands and types of frozen meals that I often get questions about and that are readily available at many stores. I rated the meals based on nutrition, quality of ingredients, taste, convenience and sometimes even price. The scores are out of 5*.
Keep in mind that children should get less than 2,300 mg sodium per day. Frozen meals are known to be high in sodium, so it was hard to use that as a big factor in determining nutritional quality. Most of the meals are higher in sodium than I would recommend an average dinner for your child be.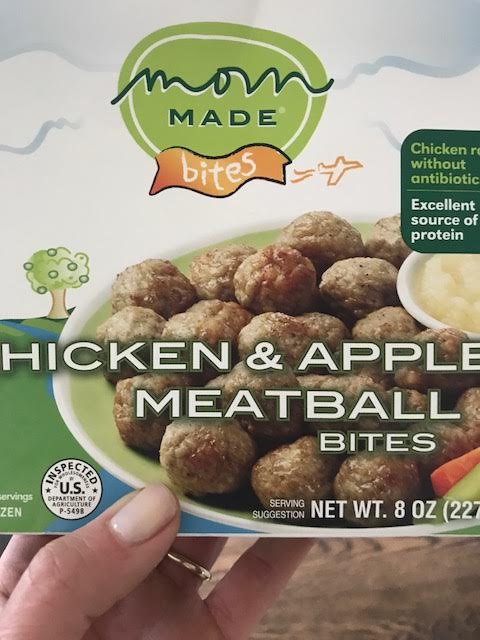 Mom Made Chicken & Apple Meatball Bites
4.5* These little meatball bites are a definite win. While not organic, they are made with chicken without antibiotics and a good ingredient list with nothing artificial. And, they are of course packed with protein. In comparison to the amount of food you get, these were a better price than some of the other frozen meals we tried out. There were several ways to make these, but I made them on the stove which was quick and easy. The children who sampled these ranged from 1 - 10 and I got an almost unanimous liking on these. (I did not on most other meals). A bunch of grown-ups also tried and thought they were really good. For a frozen meal, the sodium content is very reasonable. These are perfect to serve with pasta as a win for parent and child.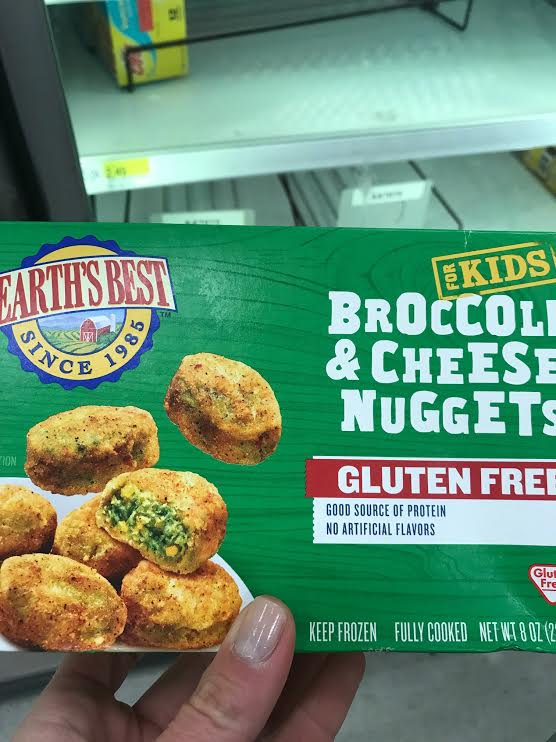 Earth's Best Broccoli & Cheese Nuggets
2.5* I was a little surprised to find that this Earth's Best product was not organic. And, after a closer look at the ingredient list, I understood why. There is a long ingredient list with gums, starches, sugars and many more ingredients than necessary for a food that could have clean simple ingredients. While these pack in a lot of vitamins from all of the fortification, considering they are "broccoli", there is almost no fiber. And, advertising them as a good source of protein on the front just seems misleading (they have 3 g/serving). On the plus side, all the kids liked them (despite the name which made them not want to try them) and the sodium content is decent for a frozen food. However, I'd much rather see some cheese melted on broccoli which would be just as fast and more nutritious.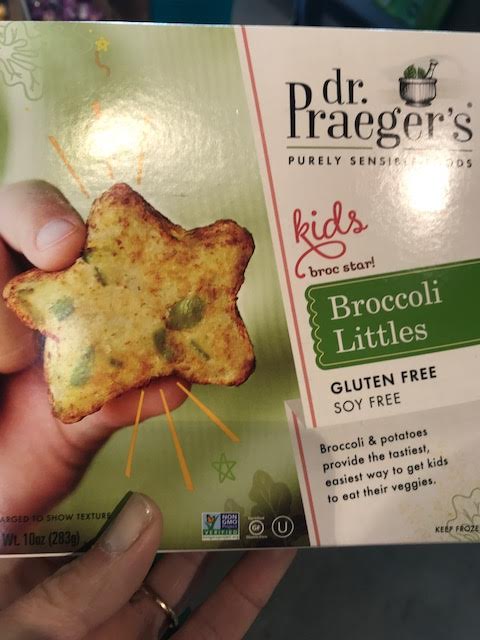 Dr Praeger's Broccoli Littles
3* The Dr Praeger's foods always seem popular with kids of different ages. The score I gave it was based on how it compared to the Broccoli & Cheese Nuggets above. From a taste perspective, none of the kids liked these (I did, but they taste more like potatoes than any broccoli). Granted, these might be best for toddlers and I did not have any 1 year olds in the taste testing group for these. The ingredient list is clean and simple which boosted its score. Like the Earth's Best, these are supposed to be like serving vegetables, but at only 2 grams of fiber/serving, it hardly seems like it is. A processed food like this cannot compete with good old broccoli. Granted, not every child eats plain broccoli, but these are not nutritionally equivalent to eating broccoli. The calories and sodium are relatively low for a frozen food like this, but its hard for me to get excited about serving these to kids.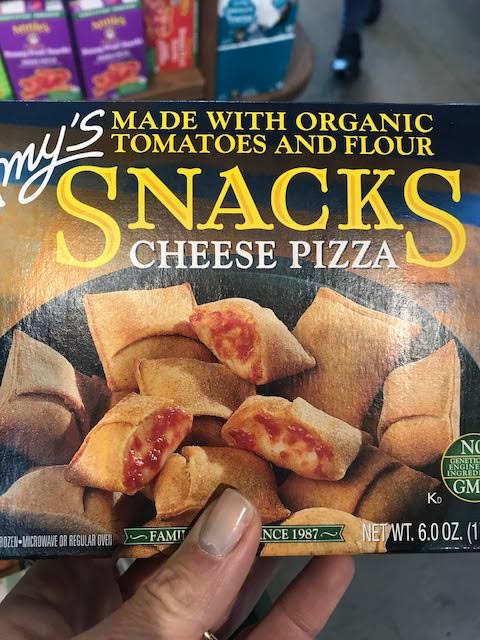 Amy's Snacks Cheese Pizza
4* All of the pizzas we sampled were similar nutritionally. Some pluses for Amy's - NO GMOs; some organic ingredients including the tomatoes (one of the dirty dozen); provides a decent serving of calcium and protein; all the kids thought these were delicious and they are quick to make. On the down side, these are made in a facility with tree nuts; very high in sodium and fat much of which is saturated fat.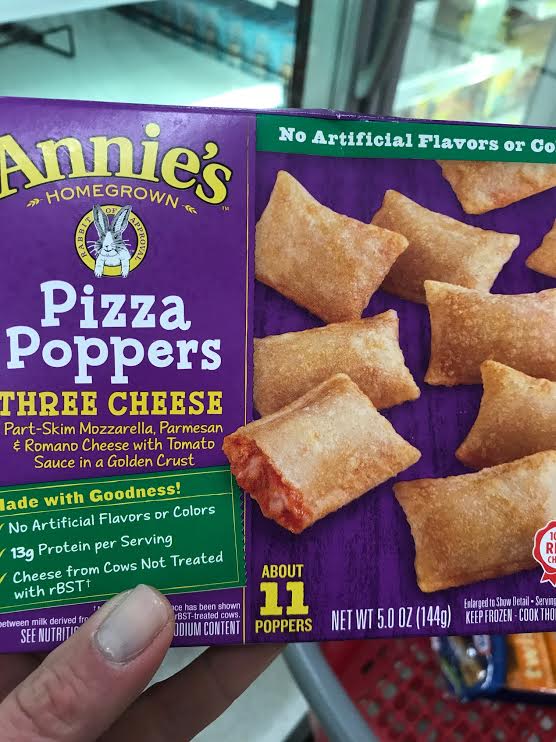 3.5*. These were definitely a more lukewarm liking by the kids than the Amy's. Some pluses - No artificial flavors or colors, cheese from cows not treated with rBST, lower in sodium and fat than many other frozen pizzas, quick to make. Negatives - don't love the last few ingredients - soy flour and cellulose powder (to be fair they are in small quantities since they are at the end of the ingredient list); expensive for a tiny amount of food; the ingredients I would like to see organic (tomatoes and much of the cheese) are not. For the price, I would sooner buy a slice of pizza made with real ingredients and cut it up into small pieces for your child.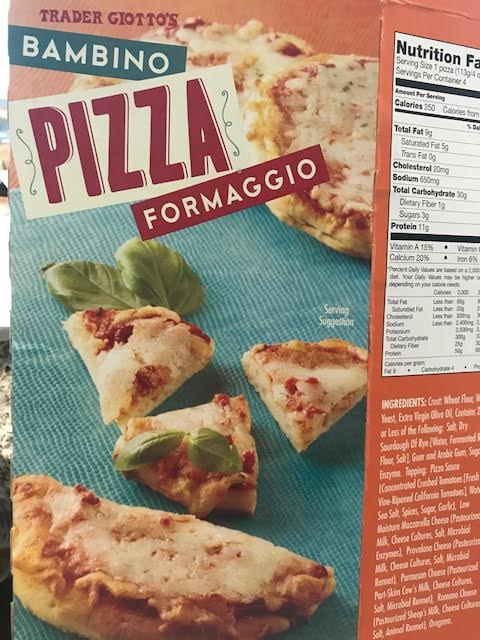 Trader Giotto's Bambino Pizza Formaggio
3* These pizzas definitely give you more bang for the buck than the ones above and the kids all love these. It's also higher in Vitamin A and C than most of the pizzas while also serving a good dose of protein and calcium. There are a few dings for this product though - no organic ingredients; very high in sodium and fat; contains guar and arabic gum (while found in many foods, are not A+ ingredients).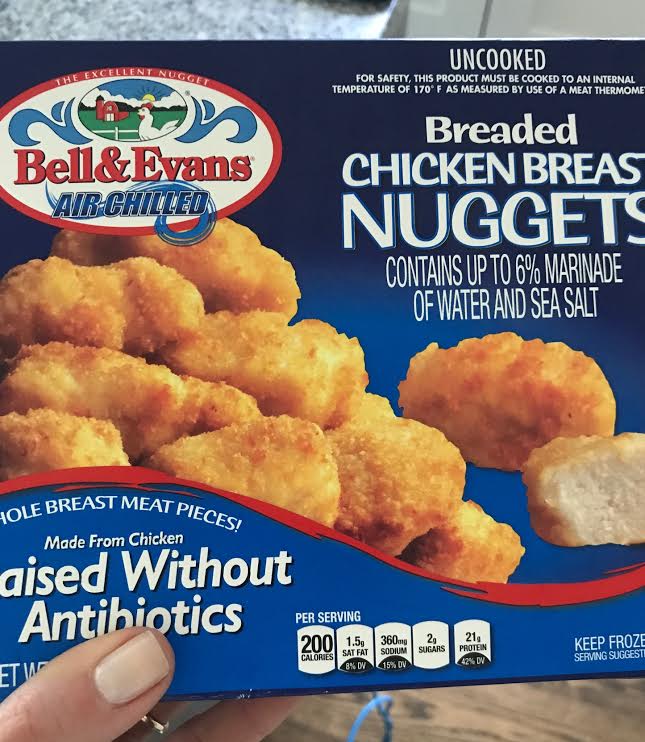 Bell & Evans Breaded Chicken Breast Nuggets
4.5* A lot of people are surprised when I say these aren't organic. While Bell & Evans sells organic chicken nuggets, these nuggets (which seem to be in many stores) are not. They are raised without antibiotics, but are not organic. Otherwise the ingredients in these are almost identical to the Applegate Chicken Strips. These are lower in sodium, but higher in fat. While these taste good and are a good option for a frozen dinner, every child thought the Applegate tasted better. However, these are less expensive than the Applegate.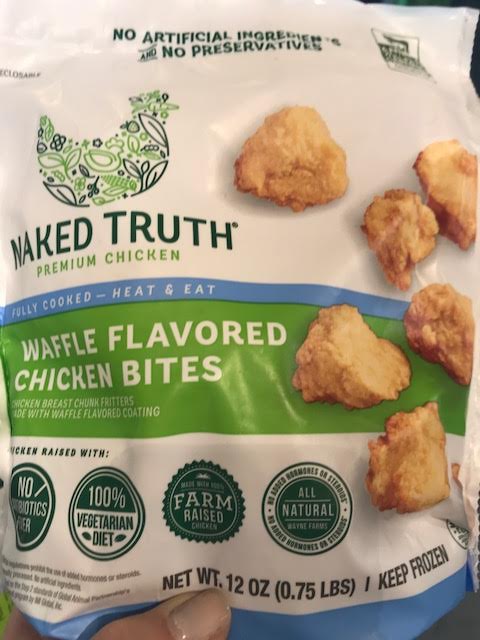 Naked Truth Waffle Flavored Chicken Bites
3.5* I was pretty psyched to try these and with all the fancy stamps on the package ( no antibiotics etc), they looked like they were REALLY healthy. It's amazing how deceptive packaging can be…As a plus, they are hormone and antibiotic free — they are not organic though. The ingredient list is kind of on the long side and has some ingredients that I am not thrilled to see (ex. sugar). The kids that tried these were pretty mixed - they either really liked or disliked them. (They definitely tasted like waffle coated chicken. But, they tasted much more processed than some other chicken nuggets). The real negative on these is that even for a frozen food, they are insanely high in sodium - 600 mg for a mere 3 oz of chicken.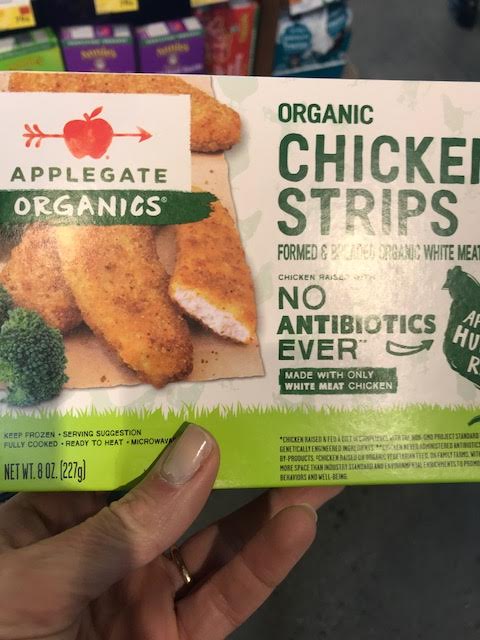 Applegate Organics Chicken Strips
5* These were the hands down winner in taste by every child who tried the different chicken. They are organic, made with few ingredients and an overall win. These are of course more expensive than some of the other chicken because you are paying for the organic chicken. The sodium is on the higher side, but in terms of a frozen meal that you can feel good about serving, this is it.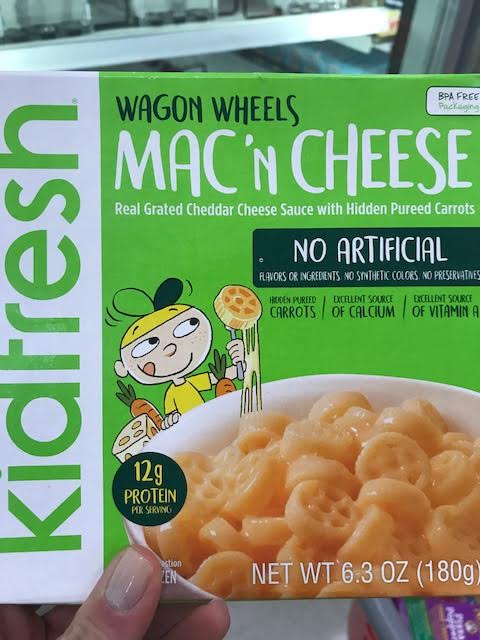 2.5* This is one of the most popular meals I see in people's freezers, so it was definitely a must try. It was also one of the most disappointing and here is why - it says it contains hidden carrots. If so, why are the carrots all the way toward the end of the ingredient list (just before corn starch - not one of my favorite ingredients). The mac 'n cheese is higher in Vitamin A than other mac 'n cheese, but why not just serve your child a few carrots instead? It is also loaded in fat. Yes, it is mac 'n cheese, but the average box of mac 'n cheese has less than half the fat of this. As a plus for this, it is lower in sodium than most boxed mac 'n cheese. My kids love boxed mac 'n cheese and they thought this was inedible. I am sure there are kids who enjoy this, but none of the kids sampling it did. Lastly, I gave it this score because of price. If you want an easy mac 'n cheese, why not use a box instead which costs a fraction of the price of this? Even a box of organic mac 'n cheese is significantly less than this which is NOT organic.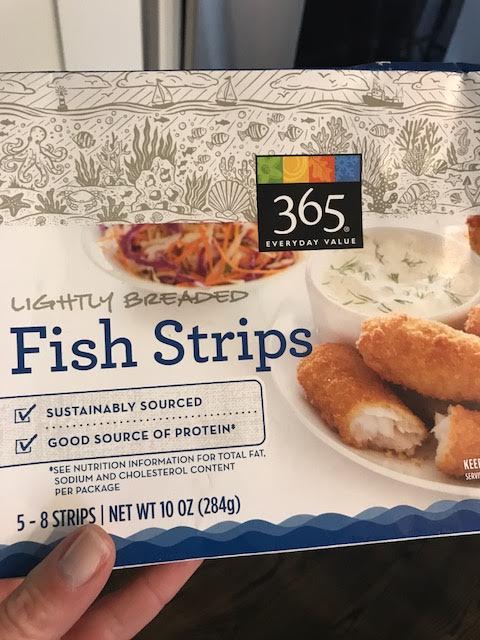 365 Lightly Breaded Fish Strips
4.5* I'm giving these fish strips a high score for a variety of reasons, even though they are not perfect. The fish is wild and sustainably sourced (win for the environment); for a frozen meal, it is low in sodium and has <1 grams sugar (most breaded products have small amounts), relatively low in calories for a breaded meal and best of all - a total win since so many kids like these. These are a great, quick way to get fish in a child's diet even for non-fish eaters. Keep in mind, these are made from pollock which is not the same as serving your child a piece of salmon or other fresh fish. But for a quick dinner, I'm happy to see kids eat some sort of seafood instead of beef or more chicken. The negative is that these are made in a facility with a lot of allergens.
As a side note, other than the Applegate chicken, this is the only food that every child who tried thought was good.
Have a question about a frozen meal your family enjoys? Message me on instagram @greengrownmeals.
This post is not sponsored. There are my opinions on various frozen kids' meals.